Bamboo, Ferns and Grasses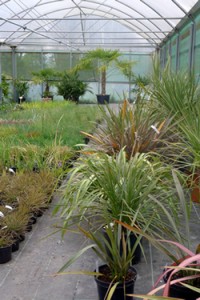 Click to be taken straight to: Bamboo, Ferns or Grasses.
Bamboos are very desirable garden plants. They can make large clumps that are ideal as focal points or for adding structure to borders – but you will need to control them as they can look unsightly if left to grow unhindered.
Ferns have such beautiful forms and textures that it's easy to see why Victorian people became avid collectors. They're good for naturalising and grow well in that tricky shady spot.
Ornamental grasses can play a part in most gardens, from softening edges, giving movement and structure, providing calming accompaniments to more colourful flowering plants to being the sole focus of the design.
To see the list of Bamboo, Fern and Grasses that we have in stock at the beginning of the season, please see the list below; this does not, however, guarantee availability. Please remember, the listing of a plant on our plant lists doesn't necessarily mean it will be in stock on the day you visit! Conversely, there will be additions to our list during the year, so if you are looking for something particular, do ask – we might be able to help. Call us on 01225 862 392 or email us.
Location
Bamboo and Ferns can be found in Bay 17; Grasses in Bay 11
Plant List for Bamboo, Ferns and Grasses April 2023
Please remember that the plant list is correct as at April 2023, but not all plants may be available on the day of your visit
If you'd like to download this page, please click here
Bamboo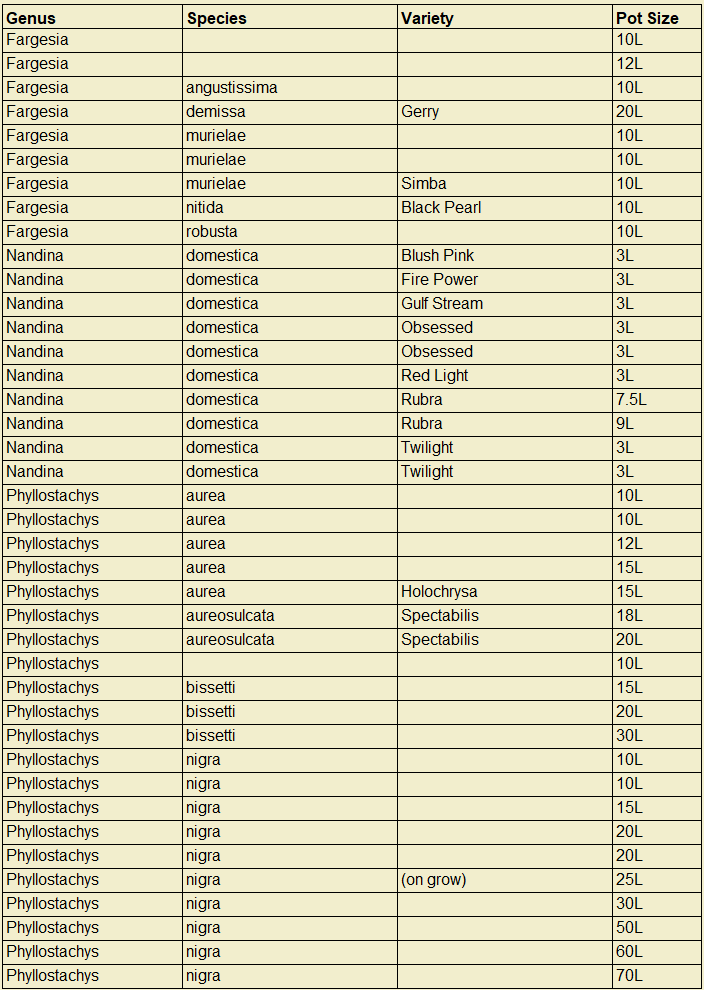 Ferns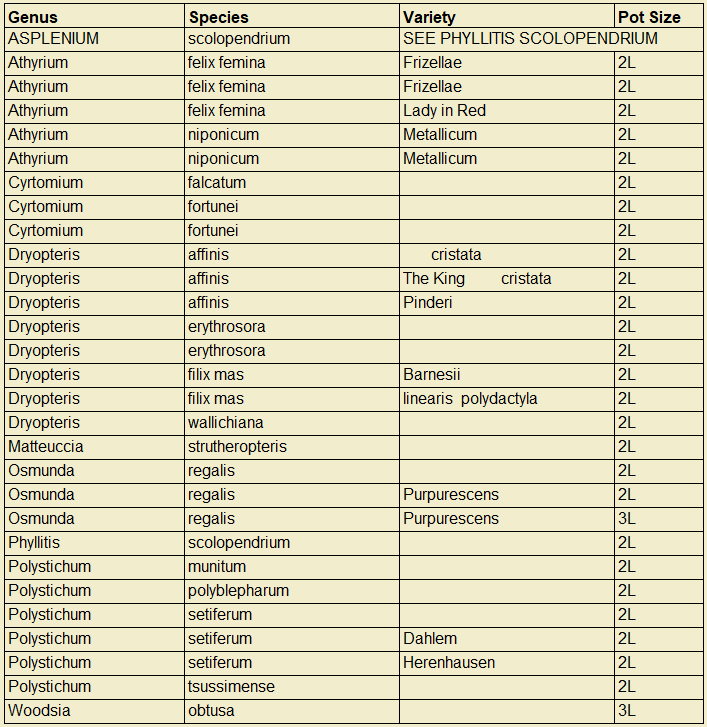 Grasses